The Electricity (Amendment) Act, 2014 has envisaged separation of carriage (distribution network licensee) and content (electricity supply licensee). Rationale is to bring multiple supply licensees to increase competition and choice to end-customers, and drive improved efficiency and customer services. The network will be owned and managed by one preferably State agency, and will be regulated.
However there are many questions which still need to be answered clearly, and how do we reach to this new proposed state from existing state. We don't have answers to all questions, and neither does anyone at this point of time. It has to be evolved, and what better than trying to visualize how this evolution might look like.
In our pictorial representation below, we have assumed base case of one State Discom utility, running one Input based Distribution Franchisee model in its one town, and how it might evolve. This is hypothesis, and idea is to invite expert comments to further improve this base view, and arrive at may be some kind of common visualization, as how our electricity distribution market will evolve, and in what time horizon.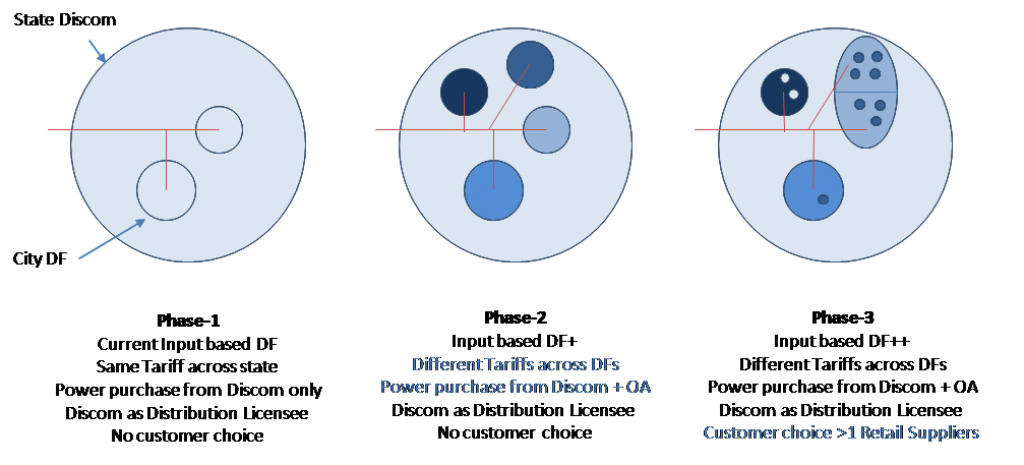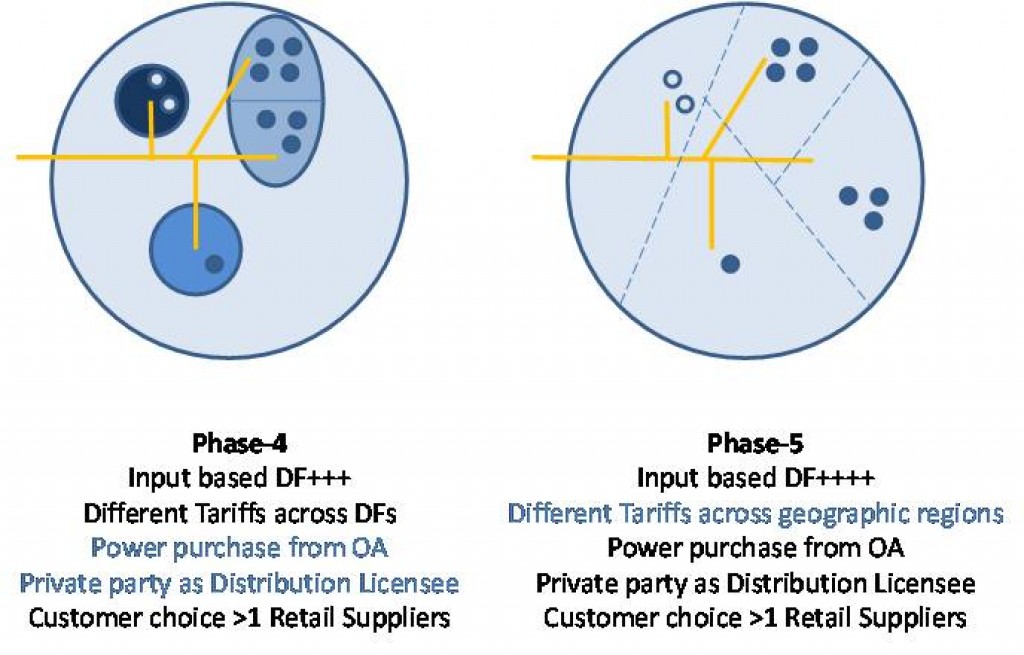 Since, Electricity requires physical carrier (wire), it is recommended to not go for strict separation of wire and retail businesses between different entities. The last mile 'Retailer' (also referred as supply licensee) will be required to also play role of last mile 'Network O&M' agency. The Distribution Licensee can own all Network, with its responsibilities and investments limited till 33/11 KV sub-stations.
We look forward to good discussion on what you agree and don't agree in above depicted evolution path